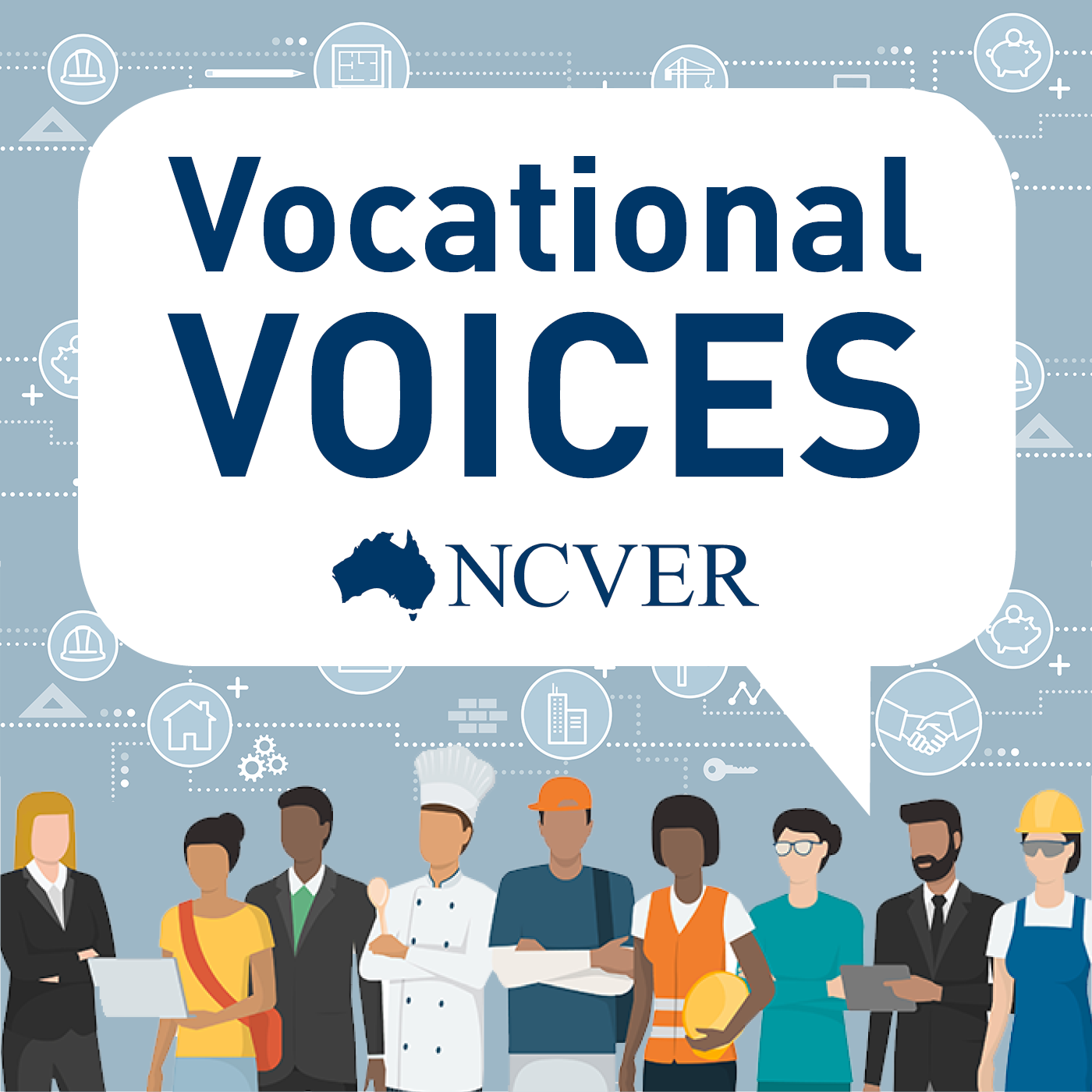 Steve Davis interviews a collection of presenters from three panel discussions at the 30th National VET Research Conference 'No Frills', held on 7-9 July 2021.
Topics covered in the lively discussion include future-focused education and training delivered with, and in, industry; the 'futures' of work; understanding employers' training choices; and what is a VET system fit for the future?
Speakers are Professor John Buchanan, The University of Sydney; Ms Megan Lilly, Australian Industry Group; Dr Kaye Bowman, Callan Consulting Group; Mr Michael Hartman, Skills Impact; Dr Martha Kinsman, Australian National University; and Professor Stephen Billett, Griffith University.